Design your entire site in Offsprout from your header to your footer, and build complete sites in minutes with the revoluationary Offsprout Site Grower
Supercharge Your Web Design Business's Profit Margins
The Offsprout Theme brings so many new features to Offsprout that make your job easier we can't even explain them all in text. So why not watch the video below?!
Edit Your Entire Site
The Offsprout Theme gives you the ability to edit your entire site with the powerful Offsprout Builder.
Build Your Site in Minutes
The Offsprout Theme's Site Grower enables you to build a fully designed site in just minutes.
Not Just a Page Builder: a Full-Featured Website Builder for WordPress
Packed with features specifically built for better design and management of client sites.
Grow Your Site in Minutes
Let the Offsprout Site Grower walk you through a quick setup process combining client business info with template selection to create a fully designed site, complete with all of the needed pages in just minutes.
This feature isn't found anywhere else and will supercharge your business's profitability!
Headers, Footers, Sidebars
Design your entire site with the Offsprout Builder. With Offsprout Structures, you can now design all of the site-wide content of your site, like your headers and footers. Create different Structures for different types of content – give blogs a skinny-width layout, while homepages have full width, and service pages have a gorgeous hero area.
Connect to Page and Site Data
Keep a centralized table of company information, social profiles, and more, then connect fields to this data for extremely flexible Offsprout Structures and templates.
For example, create a Person Structure, with a hero area that connects to and displays the name, profile image, phone number, and social profile links of each person automatically.
Easy Navigation Menus
Sticky navigation, automatic mobile menus, scroll-to links, and killer design are all incredibly simple with the Offsprout Theme's Navigation Module
Fully Branding-Ready
While Offsprout doesn't come with any branding by default, the Offsprout Theme takes White Labelling one step further by allowing you to brand the Offsprout menu with your own branding. This way your clients will think you built Offsprout just for them!
Offsprout Theme Modules List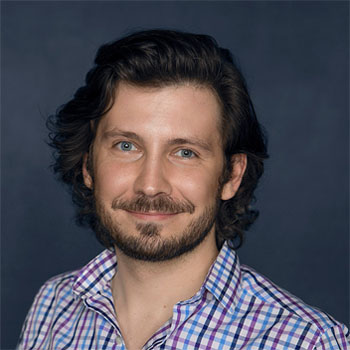 Offsprout is insanely quick and responsive! I didn't think it was possible... I'm just not sure what I'm going to do with all the extra time I'll have on my hands.
Ruben Kalath
Sideways8
Offsprout brings Wix-style editing to WordPress.
Micah Wood
WPScholar
Offsprout is just plain awesome. Clean, easy, nice.
Jessica Donakowski
Start Building With the Offsprout Theme Now
Offsprout was founded by two former college freshman roommates. Drawing from their experience building their web design business, JurisPage, which was acquired in 2016, Offsprout is singularly focused on being the best white label website building tool for web design businesses.