The ultimate WordPress website builder for freelancers and design agencies.
The ONLY WordPress Website Builder for Web Design Businesses
Offsprout is the only builder with the full feature set that a successful web design business needs – a combination of full site-wide editing, white-labelling, powerful user permissions, and a 5-minute Site Grower.
What Does the Bundle Include?
Edit your headers, footers, and other sitewide content
Connect to underlying site and page data with the Offsprout Connector
Groundbreaking Features to Help You Grow Your Web Design Business
Grow Your Site in Minutes
Let the Offsprout Site Grower walk you through a quick setup process combining client business info with template selection to create a fully designed site, complete with all of the needed pages in just minutes.
This feature isn't found anywhere else and will supercharge your business's profitability!
Headers, Footers, Sidebars
Design your entire site with the Offsprout Builder. With Offsprout Structures, you can now design all of the site-wide content of your site, like your headers and footers. Create different Structures for different types of content – give blogs a skinny-width layout, while homepages have full width, and service pages have a gorgeous hero area.
Powerful User Permissions Builder
You work hard to deliver for your clients. So when you turn the site over to them, let them make edits with the peace of mind that they can't change anything you don't want them to. Offsprout Pro's User Permissions Builder allows you to create new user roles for your clients that give them only the exact capabilities that you want to give.
For example, prevent your clients from deleting content, from changing the homepage, from editing rows, deleting templates, and more!
Connect to Page and Site Data
Keep a centralized table of company information, social profiles, and more, then connect fields to this data for extremely flexible Offsprout Structures and templates.
For example, create a Person Structure, with a hero area that connects to and displays the name, profile image, phone number, and social profile links of each person automatically.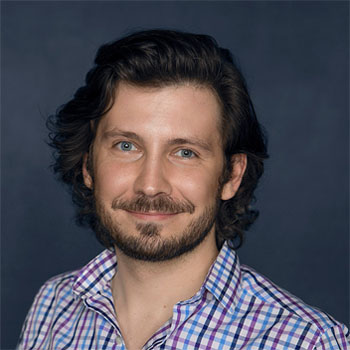 Offsprout is insanely quick and responsive! I didn't think it was possible... I'm just not sure what I'm going to do with all the extra time I'll have on my hands.
Ruben Kalath
Sideways8
Offsprout brings Wix-style editing to WordPress.
Micah Wood
WPScholar
Offsprout is just plain awesome. Clean, easy, nice.
Jessica Donakowski
Pricing that allows you to profit!
We want you to be able to use the best tools to run your business. That's why we price Offsprout so that a single web design client will more than pay for a year's worth of Offsprout support and updates!
What is Offsprout?
Offsprout is a WordPress solution comprised of the free Offsprout Page Builder WordPress plugin, Offsprout Pro, a premium WordPress plugin, and Offsprout Theme, a WordPress theme.
How do I use Offsprout?
Offsprout can be installed on any WordPress site. Here's an article that describes how to install Offsprout.
How many sites can I use Offsprout on?
That depends on your license. You can choose between a 3-site, 10-site, or unlimited license!
What is your refund policy?
We offer a 60-day money-back guarantee on all annual subscriptions. Monthly subscriptions are non-refundable, but can be cancelled at any time.
Can I build my own Offsprout modules?
Yes! Offsprout is written in React, so familiarity with React will help, however we will soon have documentation that will make it easy to extend Offsprout even if you have no prior React experience!
Is Offsprout Multisite Compatible?
Yes, Offsprout can be activated on a site-by-site basis in WordPress multisite.
Can I build my entire site with Offsprout?
Yes! With the Offsprout Theme, you are able to design every aspect of your site with the Offsprout builder. That means headers, footers, sidebars, and whatever else you can think of!
Does Offsprout work with all other WordPress plugins?
There are currently no known incompatibilities with other WordPress plugins. If you find one, be sure to let us know!
Will you be adding more module types and features?
Yes, we have a lot of awesome new stuff on our roadmap. And we would love to hear what features you'd like to see built next, so email us!
What happens after my free trial?
If you choose a monthly plan, at the end of your 14-day free trial, you will automatically be billed at the monthly rate that you chose when signing up.
Can I upgrade my license?
Yes, you can upgrade to a license that allows more sites at any time.
Where can I get support?
To get support, visit our support page.
Offsprout was founded by two former college freshman roommates. Drawing from their experience building their web design business, JurisPage, which was acquired in 2016, Offsprout is singularly focused on being the best white label website building tool for web design businesses.