Free WordPress Website Builder
Download the most powerful website building plugin for WordPress
No credit card. No hidden fees. No strings attached.
Build your website without any coding experiene required. Choose from over 40 content modules including quote blocks, imagery galleries, and features groupings (just like this one). Then customize it to fit your page design reqiurements.
With Offsprout's visual composer, all of your design elements come responsive out-of-the-box. View the design on desktop, tablet, and mobile devices and even make device specific modifications.
See your design come together in real-time without having to switch between tabs or preview. Offsprout's front-end page builder allows you to create pages in real-time.
Build Websites Faster with Drag and Drop Ease
---
Building a website should be easy. That's why all of Offsprout's controls are incredibly intuitive. From the drag and drop interface to the quick WYSIWG editor and sliding controls. You'll be able to make your well crafted website design come to life quickly without any custom CSS.
Get the free WordPress website builder now!
---
VISUAL COMPOSER FOR WEB DESIGNERS
Offsprout's drag and drop website builder for WordPress, allows web designers to build their own website and pages, the way they want to. Forget about learning HTML or CSS, the front-end editor makes doesn't require coding knolwedge. So you can focus on what you love – designing.
WEBSITE BUILDER FOR BUSINESS WEBSITES
Building a website for your business? Offsprout's makes it easy to create stunning WordPress websites. Choose from social icons, forms, sliders and even map modules. All fully customizable and optimized for mobile devices.
SITE BUILDER FOR ONLINE MARKETERS
Offsprout is the perfect page builder for online marketeres. It's intuitive controls allows anyone to quickly build a launch landing pages for SEM/SEO campaigns. Avoid expensive monthly fees for landing page specific services.
Save Time with Centralized Designs
---
Offsprout's free website builder runs on a centralized design engine. So all of your color schemes, fonts, button designs, and more are connected. Change a button color in the header and watch the change ripple throughout your website.
Offsprout brings Wix-style editing to WordPress.
Offsprout is just plain awesome. Clean, easy, nice.
Jessica Donakowski Web Designer
Offsprout is insanely quick and responsive.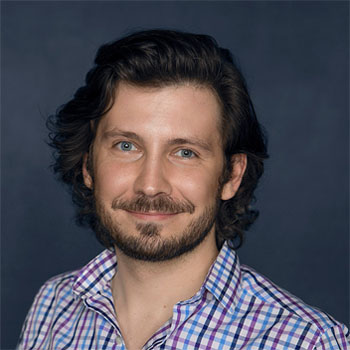 Your Free Drag and Drop Visual Website Composer Awaits
---
Create unique websites without any coding background.
No credit card. No hidden fees. No strings attached.